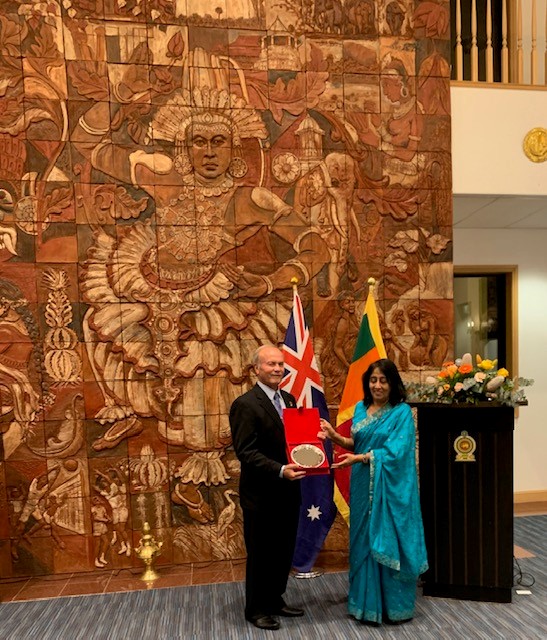 Sri Lanka's High Commissioner to Australia, Chitranganee Wagiswara, hosted a special farewell function for the Honorary Consul for Sri Lanka in Queensland, Anton Swan, in Canberra on June 19.
Mr Swan is stepping down in July from his role after 33 years of serving the Queensland community.
Ms Wagiswara presented him with a plaque for his dedicated service.
Present at the function were members of the Australia-Sri Lanka Parliamentary Friendship Group and Members of Parliament. The Federal Minister for Immigration, Citizenship, Migrant Services and Multicultural Affairs, Andrew Giles, also graced the occasion.
The Federation of Sri Lankan Organisations of Queensland is hosting a special felicitation dinner for Mr Swan on July 15