Classical displays of traditional dance and songs from the heart, liberally spiced with a serving of varied and unique cuisine, were all there for crowds to enjoy at the second annual Sri Lanka Day cultural and food festival at Rocks Riverside Park, Seventeen Mile Rocks, on Sunday, September 11.
More than 1500 people enjoyed the festivities on a sun-drenched day, as the Sri Lankan community in Brisbane came together to showcase the traditions and culture of the land of their birth.
The event was presented by the Federation of Sri Lankan Organisations in Queensland and its member associations, and supported by other community groups.
FSOQ president Dr Jayasiri Weerawardena said the aim of the day was that while the members were preserving their strong culture they were also engaging with the wider community, in the true spirit of a multicultural Australia.
Dr Weerawardena said the day was enhanced by the support of the Sri Lankan Muslim community in Brisbane, Sri Lankan Agricola Queensland and groups representing young people.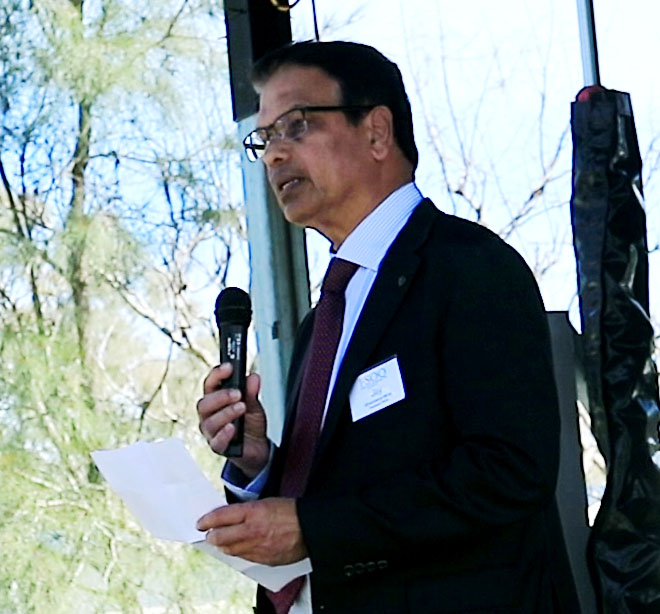 In addition to the captivating cultural dances and musical items, a tantalising array of food, was at hand to satisfy the tastebuds.
Stall coordinators Jayantha Pathikirikorale and Lal Mendis said stallholders and food-truck operators had reported a very successful day, as the variety of food was well-received by the public.
Dr Weerawardena said there was scope to keep expanding this annual event. He expressed thanks to the Department of Multicultural Affairs as the main sponsor; the Lord Mayor's Community Fund coordinated by the councillors for Jamboree Heights, Calamvale and Forest Lake; Mt Ommaney MP Jessica Pugh; and stallholders and advertisers.
The team of Brisbane doctors at the forefront of organising urgent medical supplies to send to Sri Lanka, in the grip of an economic crisis, were at an information booth where people were able to donate funds. Well-wishers generously opened their wallets to support this cause. For information on the Medicines for Sri Lanka project go to https://www.fsoq.com.au/projects/medicines-for-sri-lanka/ on this website.