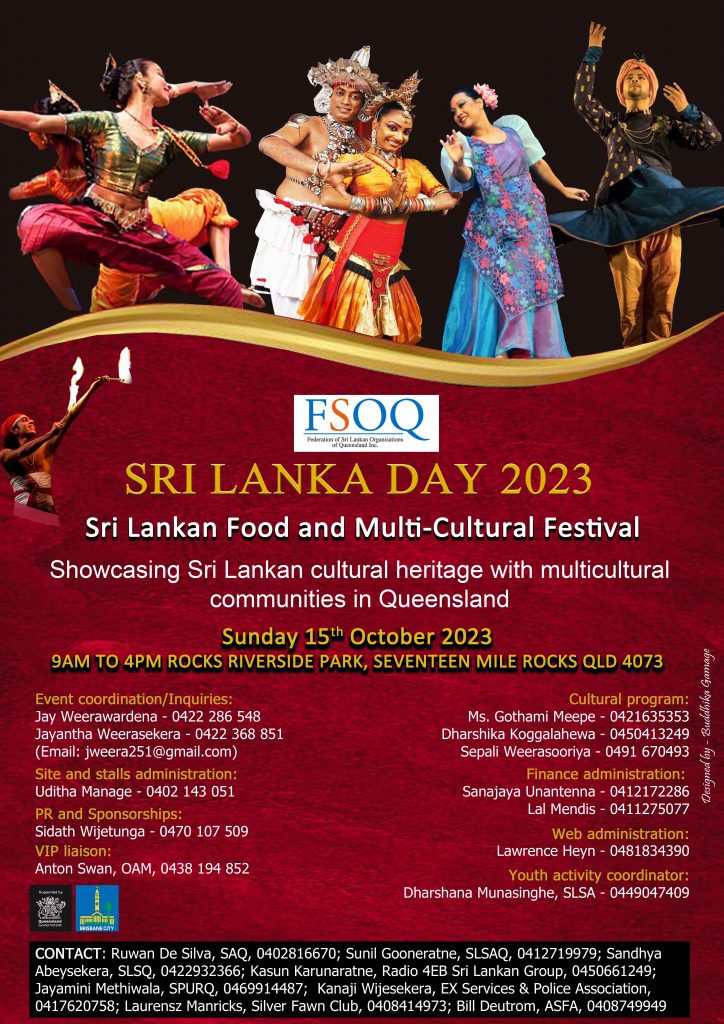 Sri Lanka Day 2023, the food and multicultural festival, will be held on Sunday, October 15, at Rocks Riverside Park, Seventeen Mile Rocks.
The highly successful event, in its third year, will showcase Sri Lanka's cultural heritage, including a variety of cuisine and song and dance performances.
Last year, the festival was attended by hundreds of revellers who enjoyed a sun-drenched day and a feast of food typically Sri Lankan.
The festival has been growing in popularity and the the Federation of Sri Lankan Organisations of Queensland expect it to be bigger and better, with more to offer the wider Brisbane community.