Honorary Consul for Sri Lanka in Queensland Anton Swan and his wife, Bronwen, were felicitated at two separate events at the Sri Lanka Buddhist Monastery, Ellen Grove, and the Buddhist Vihara, Goodna, over the past two weekends.
Mr Swan, who is stepping down as Hon. Consul after a 33-year stint, was feted for his dedication and commitment to the Brisbane community at the Ellen Grove monastery on Saturday, July 1.
On Saturday, July 8, Mr and Mrs Swan along with their family attended a Dana Pinkama at the Goodna Temple.
The Federation of Sri Lankan Organisations of Queensland has organised a gala event to celebrate and honour Mr and Mrs Swan's long-standing contribution to the community. The felicitation dinner will be held at the Souths Sports Club on Saturday, July 15.
Felicitation at the Buddhist Vihara, Goodna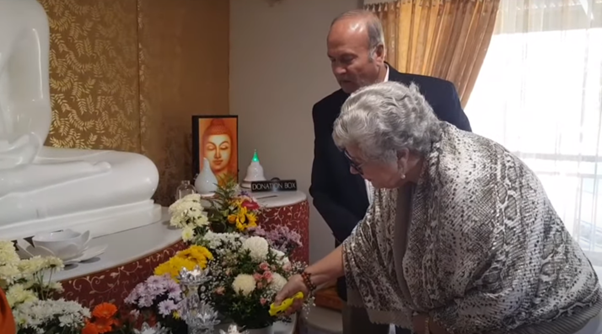 Felicitation at the Buddhist Monastery, Ellen Grove