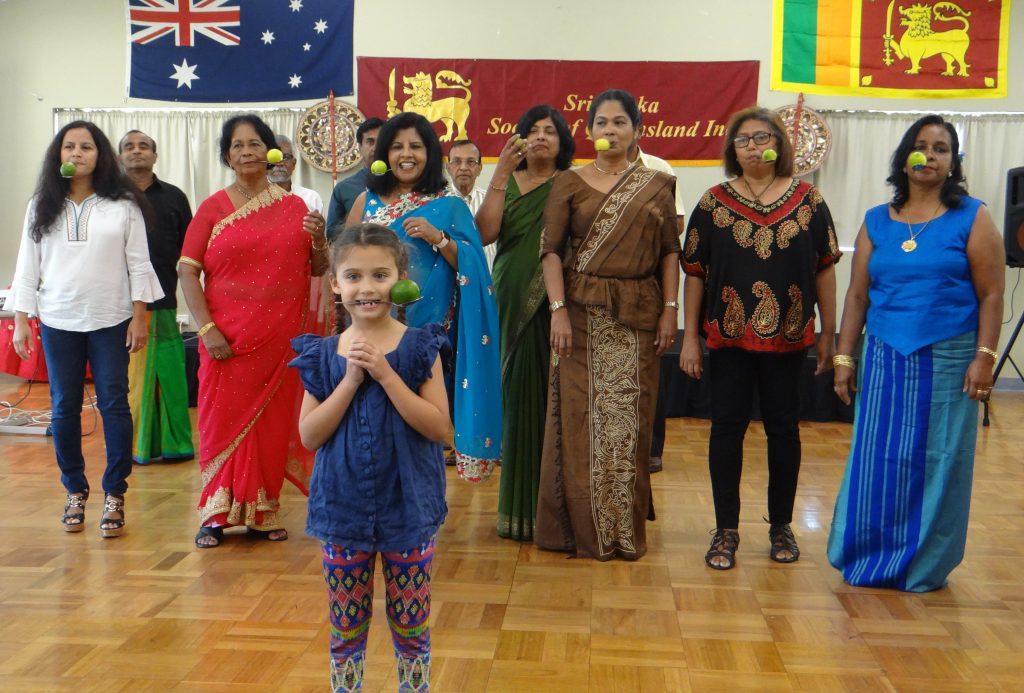 Crowning of the Avurudu Kumari and Kumara was one of the highlights of the traditional Sri Lanka New Year celebrations held by the Sri Lanka Society of Queensland on Saturday, April 24.
Shyamali Malawaraarachchi was named the Avurudu Kumari while the Kumara title was claimed by Alfred Walapuluwa.
The Jindalee Bowls Club was packed to capacity, with 127 guests enjoying the festivities that started with the serving of kiribath and Sri Lankan sweets.
SLSQ president Namal Wijeratne said the traditional boiling of the milk was done by Mrs Chalani Gunasekara, wife of the late Dr Victor Gunasekara who had been a founder member and the editor of the Society's newsletter for many years.
"To acknowledge his services, we invited Mrs Gunasekara to boil the milk. While the milk boiled, two ladies from the committee played the rabanna. It was so well done and the guests enjoyed it a lot," Mrs Wijeratne said.
"The cultural dances were well received and we had a recital of Sri Lankan auvurudu poems and native gee by Mr Alfred Watapuluwa."
There were Sri Lankan games starting with the lime and spoon race, Avurudu Kumari and Kumara contests, balloon races and guests playing carrom. Cultural dances also entertained the guests.
Raffle tickets sold aided a charity in Sri Lanka.
The buffet lunch was prepared by Thilani Catering.
"The function formally ended with the Australian and Sri Lankan national anthems. No Sri Lankan event is completed without a baila dance and we had all the guests coming to the floor to enjoy themselves to the lovely music of Sepali," Mrs Wijeratne said.
Text: Lawrence Heyn